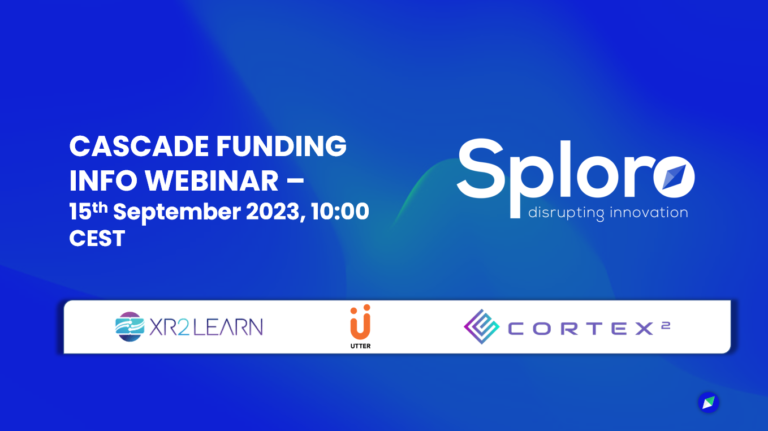 On September 15th, 2023, the fourth edition of the Sploro Cascade Funding Webinar Series offered insights into the world of immersive technologies. The event provided an overview of groundbreaking opportunities in immersive experiences.
Cascade Funding's Role in Innovation
Cascade funding accelerates the development of pioneering projects. It provides initial support and empowers innovators to refine their ideas. The Sploro Cascade Funding Webinar Series epitomizes this spirit of progress.
A Closer Look at the Fourth Session
The fourth session featured a panel of experts from three European projects. They shed light on cascade funding opportunities nearing completion.
This event marked the first of a monthly infodays series, designed to open doors for forward-thinking entrepreneurs, innovators, and visionaries.
XR2Learn: Presenting the Open Call
XR2Learn coordinator Ioannis Chatzigiannakis presented the XR2Learn Open Call #1. His presentation outlined the call's scope, objectives, funding details, and eligibility criteria.
XR2Learn's Open Call is in full swing, with applications open until September 29. Only one week remains to seize this opportunity.
The Sploro Cascade Funding Info Day was a significant event in the journey of immersive technologies. XR2Learn was proud to participate, contributing to the dialogue on innovation.
Stay tuned for more updates on XR2Learn's journey and the projects shaping the future of XR technology in education. The stage is set, and innovation takes the spotlight.