Extended Reality for Learning in New Dimensions
Join XR2Learn platform for collaborative creation of human-centric XR applications in education 
About XR2Learn
XR2Learn aims to establish cross-border creation of human-centric XR applications in education. The project will deliver its one-stop shop platform, organised as a Digital Innovation Hub, for all actors involved in the XR-based educational applications supply chain, aimed at enhancing training in manufacturing and distance learning scenarios.
Submit your application until:
29 September 2023
5 PM CET
The XR2Learn community is envisioned to include all types of actors involved in the XR-based educational application value chain. It will include the following groups involved in the XR2Learn ecosystem and their role in the XR technologies uptake:
XR developers

& EdTech innovators
Instructional Designers
& Training Organisations
Educators and students as end-users

Target sectors
Training applications for the manufacturing domain 
Distance Learning Scenarios
Connect with
the main actors
Interact and share your XR experiences in education via the User Forum integrated within XR2Learn Platform.
Join XR2Learn events to learn more about XR development and access matchmaking opportunities both online and in-person.
By leveraging the European XR industry technologies to empower immersive learning and training, XR2Learn platform will allow stakeholders to engage in bottom-up creation of XR application by enabling them to communicate, collaborate and matchmake interests.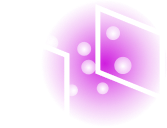 Business Support Services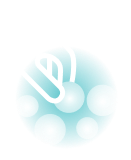 Technical Support Services​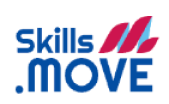 All hosted in the Virtual Learning Environment

Receive business development and technical support as an individual applicant or a consortia of SMEs/mid-caps and training actors wishing to deliver human-centric XR applications in education.
Open Call 1

– application development for the manufacturing domain.

Open Call 2

– the application piloting in real life settings
Engage in on-demand production and trading of educational solutions and resources via:
BlockChain enabled marketplace

and

NFT based IPR Management Tool

enabling novel business model implementation
Learning Graph Tool for easy search and integration of available XR training materials.
Access the catalogue with efficient indexing and searching tool for XR content, tools, applications as well as complete educational scenarios, coupled with:
XR software enablers for learning personalisation

and

3 open-source, beacon applications

acting as pilot demonstrators..
XR Technical Wiki

containing XR user guides, case studies, articles, tutorials & guides to external resources.
Instructional Design Framework delivering specific guidelines on how to integrate XR based activities in the educational process.
Join the series of courses to cultivate your skills and knowledge about XR technologies and training application design.